A central task of civil aerospace is to develop more energy- and material-efficient, and less noisy propulsion systems. A substantial challenge is the susceptibility to vibrations of the lighter and aerodynamically highly loaded components. We advance the fundamental understanding of vibration phenomena, develop approaches for vibration prediction, and develop more effective concepts for vibration mitigation. This way, we contribute to extending the feasible design space and the range of tolerable operating conditions, without sacrificing the high demands for strength and durability.
We focus on nonlinear vibrations of mechanical systems with friction and impacts. Such strong nonlinearities lead to amplitude dependence of vibration characteristics, cause additional resonances, bound otherwise unstable vibrations and make the steady vibration state dependent on the initial conditions. We develop computational methods for vibration prediction. In our vibration laboratory, we test the methods we develop for modal analysis of nonlinear systems and validate our simulations. We enjoy the synergetic relation between fundamental research funded by DFG, MWK and foundations, and application-oriented research in close collaboration with our industry partners.
Jointed Structures
In lightweight structures, the dry sliding friction in mechanical joints is often the main dissipation mechanism (friction damping). Moreover, impacts may occur. These strongly nonlinear interactions cause a dependence of the joint's effective stiffness and damping on the vibration level and give rise to intriguing vibration phenomena that cannot be explained by linear theory.

Nonlinear Vibration Absorbers
Nonlinear Modal Analysis
Damping is an essential aspect in structural dynamics, and it is often nonlinear. Almost all available testing methods rely on linear theory and yield erroneous results in the nonlinear case. We develop methods for accurate and robust experimental and numerical quantification of damping, natural frequencies and modal deflection shapes as function of the vibration level.

Development of Simulation Methods
Capabilities
Harmonic Balance
Shooting & Time Stepping
Numerical Path Continuation
Component Mode Synthesis
Model Order Reduction
We have developed a simple Matlab Tool for the simulation of nonlinear vibrations, which is publically available on the NLvib subsite. It includes Harmonic Balance, Shooting Method, path continuation and nonlinear modal analysis.
Teaching
We offer various lectures, exercises and seminars on
Structural Dynamics,
Nonlinear Structural Dynamics,

Turbomachinery Blade Vibrations and
Structural Mechanics of Aircraft Engines.
Our Network
We have research projects with distinguished national and international academic partners in the areas of aero-elasticity, damage mechanics, tribology and nonlinear dynamics.The professorship is part of the university's center of competence with MTU Aero Engines.
Are you interested in contributing to our activities?
Depending on the current stage of your academic education, you may apply for a position as a doctoral researcher, student assistant or for a Bachelor/Master thesis.
We also offer opportunities for postdoctoral researchers with appropriate scientific profile and track record. Due to the time lines of certain prestigious scholarships, we recommend to contact us about 1 year prior the start of your planned visit.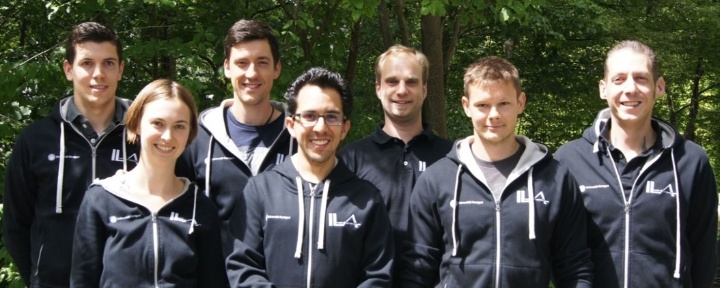 Contact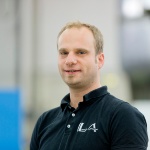 Malte Krack
Prof. Dr.-Ing.
Head of Structural Mechanics group