High tech comes into play when we carry out trial runs on devices and prototypes. Take our altitude test stand, for example, which is unique in Germany. The test installation lets us expose turbo engines to the environmental conditions prevailing at high flight altitudes without having to flight test them. Sensors and our high-performance computers capture an exact picture of what is happening inside the engines.
Our other installations round out the research: With the low Mach number turbine test stand, for example, we contribute to advances in turbine technology through basic research and measurements in the low Mach number realm. In our fluid mechanics laboratory, we analyze the fluid behavior and flow effects to assess their effects on engines and turbines.
In the vibration laboratory, we characterize the dynamical behavior (as natural frequencies, damping properties, vibrational deflection shapes) of parts and components, where a focus is placed on the influence of nonlinear interactions such as friction in joints and impacts.
Target customers and services:
Enterprises, research institutes, and government agencies
Cooperative services: theoretical and experimental analyses of turbo engines, aeronautical propulsion systems, and general fluid mechanics problems
Commissioned trial runs on the altitude test stand
Developing modern calculation methods applicable to fluid mechanics and thermodynamic process analyses
Contact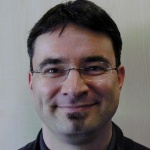 Dr.-Ing.
Christian Koch
Academic employee, Academic advisor, deputy head of the institute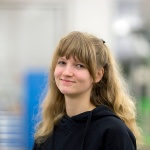 Dipl.-Ing.
Constanze Schiewe
Technical manager altitude test facility
Institute of Aircraft Propulsion Systems
Pfaffenwaldring 6, 70569 Stuttgart